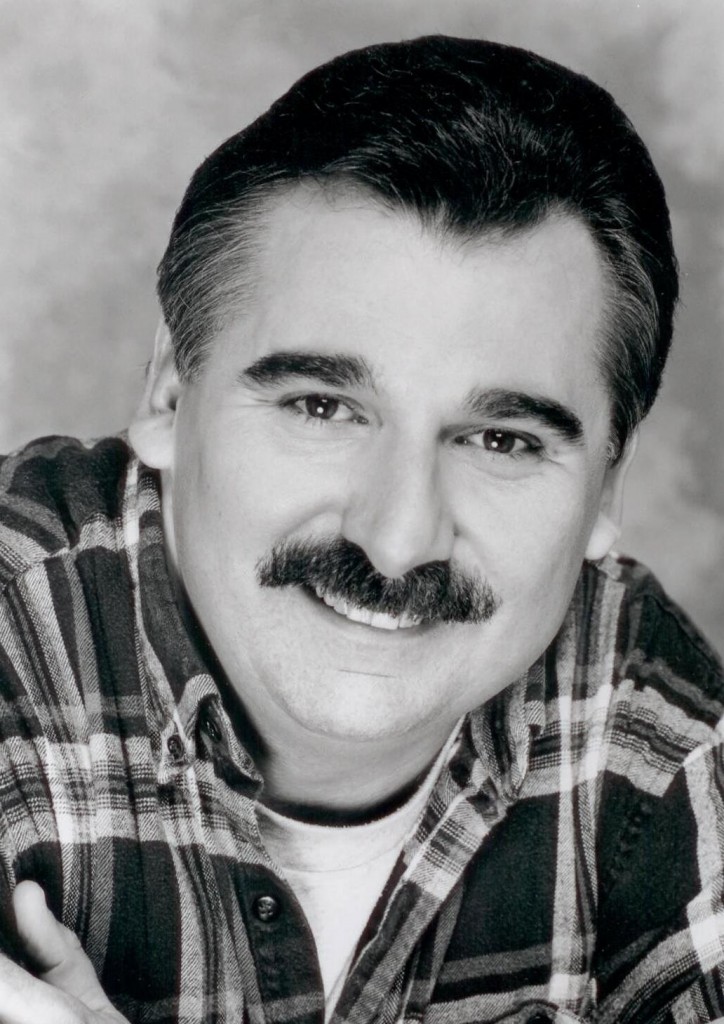 Hi there. I'm Tom Karlya. I have been active in diabetes causes since my daughter, Kaitlyn, was diagnosed with type one diabetes (T1D) in 1992 at the age of two. My son Rob was also diagnosed in March of 2009 at the age of thirteen. My world is mostly about diabetes, but that is my choice. I made that choice when Kaitlyn was diagnosed and she looked up at me in the hospital after looking at all of the tubes and wires attached and said but two words that changed my life, and those two words were: "Daddy, Fix!" My Mantra of "Just Don't Do Nothing" is well known in the diabetes community as it is up to us to change the parameters for our kids, for ourselves. If we don't, who will?
I made her a promise that I have kept to this day that we would not stop until we found a cure for her and millions more like her. We would also do everything we could to keep ourselves educated so she would know what the best management tools were to keep her healthy; and all of that was also added when her brother was also diagnosed. Our oldest son does not have diabetes, and we are grateful for that, and his name is Tom; well Thomas James, actually; but we've called him TJ since the day he was born. Kaitlyn is engaged to Andre; and Rob is engaged to Emily—a new son and a new daughter welcomed to our family.
We are proud of all of our kids. Our kids are as unique as they are special and talented; each in their own way.
For years at CWD conferences and elsewhere I have been introduced as Diabetes Dad–there are surely many more than just I, I do not own the phrase, but it seems to have just stuck on me over the years and I will accept that title until I can change it; when diabetes is no more and has been cured. What a day that will be. I am also extremely active in preventing the Missed Diagnosis of T1D
I started this blog to help educate and inspire all those who are parents or who live with diabetes. You will see an entire gamut of emotion and stories on this blog, and they will not all be about diabetes. I've been blessed with an incredibly fortunate life and diabetes, nor anything else, will stop us from living as positive as we can. By choosing to 'just not do nothing" we have been on one incredible journey and it is my hope that you might learn some things, along with us, as we move forward in life.
I'm not a medical professional and I want to be clear about that from the get-go. My stories are just that; mine. My opinions are just that; mine. I do not always write 'to be safe', I write what I feel. Always taking 'the safe' route can be pretty boring sometimes so I believe in 'putting it out there', for the main reason to make people think. I am probably as wrong as many times as I am right, BUT; I welcome everyone to be involved. I hope to open dialogue because no one has made more mistakes at this 'diabetes thing' than I; I am, and will always, be learning also.
(This is the self-serving portion of the show but it might help to know how I got here.) I have lectured internationally and chaired many panels about being a Diabetes Dad, which is my pen name used virtually everywhere. Over the years I have been featured or quoted in numerous publications such as Newsday, USA Today, Diabetes Health, Parent Guide Weekly, and The Los Angeles Times, to name a few.
As a diabetes advocate, I have had the privilege to have been introduced to the New York State Capitol, testified in Washington, D.C., appeared at diabetes-related events at the United Nations, and have served as a panelist or keynote speaker at numerous diabetes events internationally.
I created "Get Diabetes Right" with a d-Mom from Texas, Kim May. This site is for people to download flyers and posters to help educate the public about getting diabetes, right. Kim volunteers her ad agency on the upkeep and continuation of much that happens on the site (in addition to FB, it is its own website as well—www.GetDiabetesRight.org). There, posters and flyers can be downloaded for free to post around your community so people are aware of the warning signs for T1D.
I'm presently working on an inspirational video so newly diagnosed kids can be inspired, not just by celebrities, but by others who are 'just like them'. I am also continuing my work on an extensive education program (A Child's Cry for Change) to try to prevent the 'missing-the-diagnosis' of T1. One child is too many, and it certainly has happened too often, when a child's T1 diagnosis is missed, a child can, and has, gone into DKA and gets very sick and in some cases, has died. This is just unacceptable. A Child's Cry for Change is trying to change this occurrence.
For 5 years I was the Executive Producer of dLife,Your Diabetes Life on CNBC. I have been most fortunate to have written and/or produced public service announcements for diabetes causes featuring celebrities such as Ray Romano, Sugar Ray Leonard, Doris Roberts, Nicole Johnson (Miss America 1999), Sandra Oh, Patti LaBelle, Peter Boyle, Brett Michaels, Jim Turner and others.
As an actor, for 12 years, I starred in the New York City Production of Tony 'N Tina's Wedding, working with the original NY Company; and also appeared at The Kennedy Center for the Performing Arts, Washington, D.C., in Summer of the 17th Doll. I appeared in the film, lbs., at the prestigious Sundance Film Festival and have also appeared in Unsolved Mysteries, Spin City, The Cosby Show, NYPD Blue, Law and Order, America's Most Wanted, Entertainment Tonight, Access Hollywood, and other shows as well as numerous commercials. Acting is where my life was when Kaitlyn was diagnosed in 1992; I do hope to return after we find a cure (so much so that I still am a paid member of SAG-AFTRA and Actor's Equity, my two performance unions).
(I am told that it make sense to add awards to your page—so here are a few that I have been fortunate to receive)
* Named #21 Top 100 Father Blogs on the internet by Feedspot-2018
* Named to list of Best Blogs/Diabetes by Healthline: 2015, 2016, 2017, 2018
* Top 100 Diabetes Blogs on the internet by Feedspot-2018
* Named #39 Top 100 Father Blogs on the internet by Feedspot-2017
* Named to Top 10 Best Bloggers/Diabetes by Medical News Today 2017
* Named to Hard Boiled Body's Top 51 Diabetes Blogs for Lifestyle Tips-2017
* Jeff Hitchcock Distinguish Service Award from The Children with Diabetes in 2008
* Man of the Year by The LI Advertising Club
* Diabetes Advocate of the Year by the American Association of Diabetes Educators.
* LIONs Club Robert Uplinger Award for Distinguished Service
* NYC Transit Police Award for Film: Diversity;
* Emmy Award Nomination, Best Public Service Commercial Spot dLife "Test Don't Guess"
*Winner 15 Telly (former Cable Ace) Awards at dLife and as DiabetesDad
*4 nominations and The Best in Medical Media; The FREDDIE Award.
*Won FREDDIE Award "Sexual Intimacy and Diabetes"
*Commendation, The White House for work in the Katrina efforts organizing relief efforts to over 10,000 people with diabetes.
*The George Estabrook Award/Alma Mater Award of Hofstra University for his work in diabetes and television.
I'm presently the Vice President of the Diabetes Research Institute Foundation the Foundation to the Diabetes Research Institute at the University of Miami in Florida because I believe they are the leaders in actual cure-focused research for my kids; there is no one better out there with a more collaborative effort than the DRI; and I'm always looking to see if any one place is better. So far I've not found one so my 'day job' is with the DRI. Considering where we came from, I count myself honored and blessed that 'my job' is also my passion. Diabetes is a 24/7 aspect for me…….and I cherish that opportunity; it has been quite a journey.
I have a great family and am always impressed by my kids and their desire to help so many. I have worked for dLife and also the JDRF, have volunteered for the AADE & ADA and many other diabetes organizations. I'm presently from SC and originally from Long Island and spend a GREAT deal of time in Florida and traveling trying to inspire others with our story and encouraging others to "Just Don't Do Nothing". I'm a Children with Diabetes (CWD) dad and credit them for keeping us as informed as we have been to this date.
I welcome ALL comments and feel free to always contact me at tkarlya@drif.org. We are all in this together, and it is only together that we can change the paradigm of diabetes from care to cure. Thanks for stopping by to say hello.