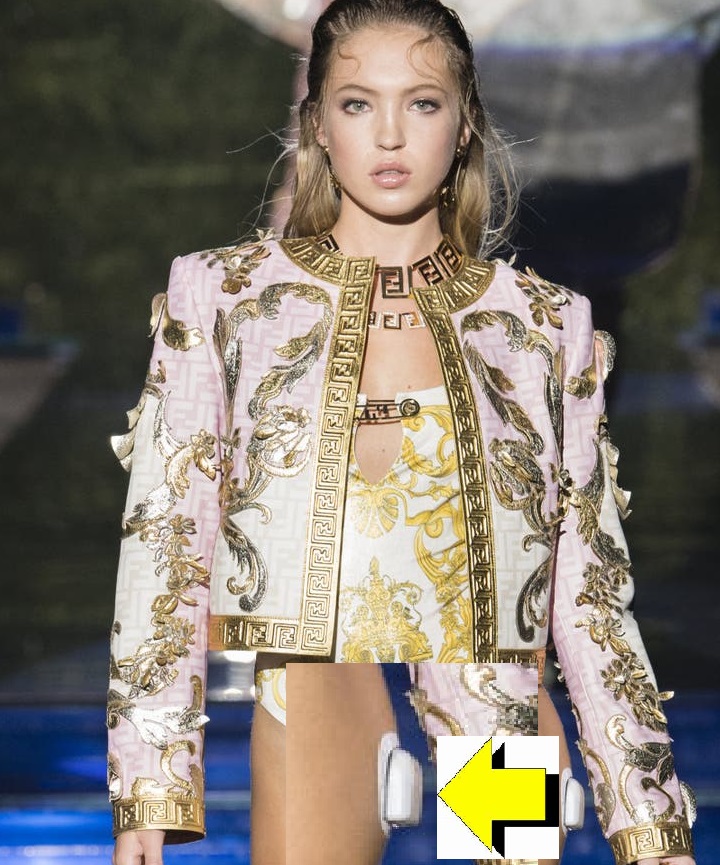 The diabetes online community lit up a Christmas Tree this week when Lila Moss walked the Versace Fashion Show Runway sporting her insulin pump attached to her left leg. The comments came fast and furious. We need to get her involved, how can we reach her?, she could be the next spokesperson for diabetes causes.

I don't think so.

Even if she and her family take T1D on as a cause, it would be nice but I would not expect the 'dial to change' all that much. How do I know? Well for one thing people like Mary Tyler Moore, Bret Michaels, Nick Jonas, Damon Dash, Jim Turner, Jay Cutler, Kendall Simmons, Gary Hall Jr, Nicole Johnson, Sam Fuld, Jean Smart, and a long list of others with T1D have lived with this disease and many have been huge spokespeople for the diabetes world……….but here we are.

Other comments calling her brave, a trailblazer, and an example for others, also were thrown about., which she most certainly is but I do think for Ms. Moss, she would just be happy to do the work she was asked to do on the runway without diabetes getting in the way. Like all of our kids do everyday.

Diabetes has had celebrities and also major roles, both good and bad, on TV shows and in movies……..but here we are.

Actors, sports heroes and even a sitting Supreme Court Justice have T1D……..but here we are.

The world is not going to all of a sudden wake up and take notice that the those with T1D are out there in all lines of work and doing it while managing their diabetes because someone is in the media. All those mentioned above have lent their names to diabetes causes…….but here we are.

The way the world is going to take notice is if we continually become involved in everyday life EVEN WHILE managing T1D. All walks of life. All aspects of living. And telling our stories as much as we can. We all need to take part. We all need to live by just not doing nothing. Get involved with charity work, advocacy, funding research…..there is a diabetes cause for anyone willing to do the work. All of us doing SOME thing to spread the word, raise more money, or advocate to get laws changed (we can start with the cost of insulin).

Then, maybe then, people will begin to say, "Hey those people living with diabetes are really trying to make a difference, not only for themselves but for the world around them." To Ms. Moss I say if you're looking to really make a difference, have your people reach out, we'll put you to work. And actually, if YOU'RE looking to really make a difference……email me at tkarlya@DRIF.org——there is much work to do, I'll put you to work as well. It's not up to anyone else…..it's up to us. Together we're in it and only together can we change it. Just Don't Do Nothing.

I am a diabetes dad.
Please visit my Diabetes Dad FB Page and hit 'like'.|

Tagged Dad, dDad. dMom, DiabeteResearch.org