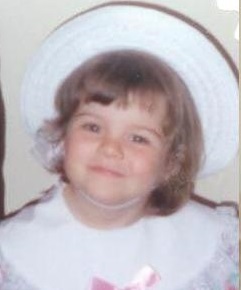 Our eyes become cloudy after a while.  While the road roars past us at 200 miles per hour, we see only a frozen puzzle piece held in the grips of time as, a memory, at best.  Speak to most parents and they will tell you sentence, chapter and verse what happened the day their child was diagnosed with type 1 diabetes.
They will know what they were wearing, they will tell you how their day started and more than that, they will tell you how their day ended. One parent went home to take care of the house and any and all left inside, and one parent pulled up a cot, a chair, or anything that could hold them as they stayed with their child that first night diabetes entered their lives.
There are a million stories, some as heartbreaking as there are those that were just a quiet roar; your new normal has arrived. Some became huge worldwide advocates and some just tried to get their lives as close to normal as possible, to live like life was at one time.
Our heads became full of stories and facts and what was needed moving further. We listened, we nodded, but we also knew that what we needed to know we would learn by doing not by what others said.  The newest and meanest definition of on-the-job-training. Our wonderful relatives trying to be experts with what this was and how long our children would have it, would be so far removed from what we would learn. It's not the same diabetes as someone's grandma, or even someone's dog.  It is our child's diabetes and it is here to stay.
Some full of passion argue points that those of us who have been at this a while, don't feel the need to partake anymore.  Shots vs. automated, cloud vs. electronic, and even bare feet vs. sandals at the beach.  What we know, is what works for us. After a while you learn, it becomes how THIS impacts us because at the end of the day, it's truly all that matters.
The world of diabetes will not change unless many pick up the fight. As long as I have breath, that fight will continue.  That fight for a cure.  That fight for a better world for those who live with this disease 24-7-365.
This week was year 27 in this battle.  And as tired as I may be and as much as I don't understand so much; it pales……I mean really pales……..compared to those who live with this disease.  The Kaitlyns, the Robs, The Kellys, The Michaels, the Scotts, the Marissas, the Nors, the Monicas, the Sams, the Nicoles, The Jims,  and the list goes on and on and on.  They are the heroes…..the REAL heroes.  They live life.  And that is a pretty special driving factor for us, the parents.
Those who know, need no explanation. Those that don't, would never understand anyway. When they get a break, we get a break.
Not before.
We're parents, it's what we do,
I am a diabetes dad.
Please visit my Diabetes Dad FB Page and hit 'like'.