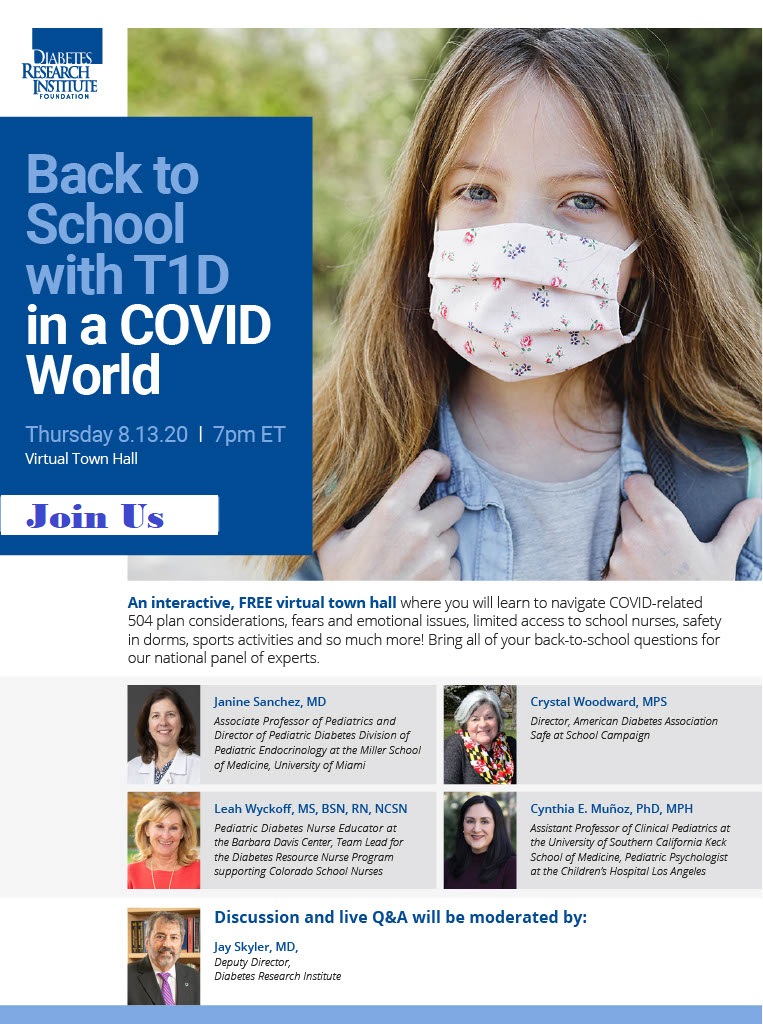 I'm so excited to share this with you. This is not a meeting on wearing masks or not wearing masks; it is not about whether you should home school your child or not; it is about knowing that different states, as well as school districts, have different protocols. It's about working within the guidelines of what is available and where to go for help. And one of the things I am most proud of, with this town hall meeting (made up of panelists who are true professionals who care so much), is we will include the psyche-social aspect; the anxiety, the signs, what to look for, what steps to take, in this crucial part of your child's care as they head back to school.

If you read my columns, you have heard me speak of the late and wonderful Dr. Richard Rubin…….a leader that taught me that the psyche-social aspect is as important as the managements tools our child uses in their world of diabetes. As we were planning this, his voice was loud and clear in my head that we needed to include this at this meeting.
Here is the link for you to register.
 https://zoom.us/webinar/register/WN_LAqTVCjLSOOpvInrodqGlg

Part 2: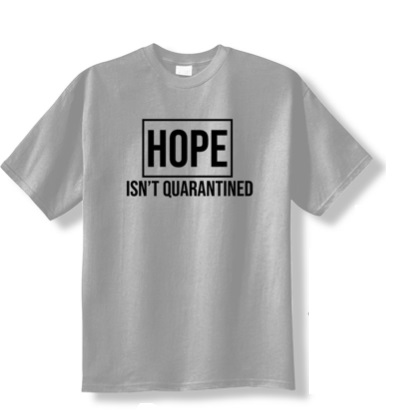 At CWD Friends for Life, this year, we revealed this shirt and the feedback was immediate and wonderful. The hope for a cannot stop and cannot be quarantined. How would you like one for free? Your best way is to join the DRIF Host Committee for our Back To School Town Hall meeting. To find out further details, just email me at tomkarlya@drif.org and in the subject line write 'I want to be on the Host Committee' and I will send you details.

Share this with others. The cost is free and the information extremely valuable.

I am a diabetes dad.
Please visit my Diabetes Dad FB Page and hit 'like'.