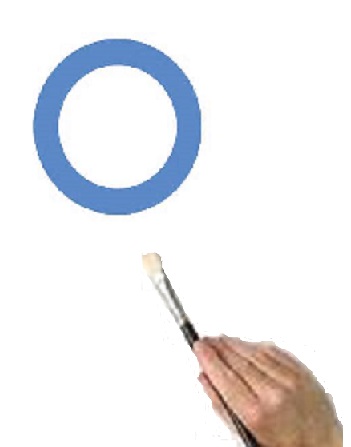 I saw a picture this week, a child in a hospital and the person who posted it wrote that this was their life with diabetes, that no one knew what they went through, and this is their world every day, all of the time.
As I read this story, I felt bad for two reasons……the first, and obvious, is that no one wants to go thorough their life with a child in a hospital for any length of time. The second is that this person truly believed that this IS their 'world, every day', how sad.  Our life was not this, 'every day'.  From my kids' point of view, yes they have a disease. Yes it sucks.  But they hit it head on and move through, on, and/or around but they do not stop due to this disease………….ever.  They accomplished what any other child WITHOUT diabetes accomplished.
Bad days?  You bet.   Time they want help to take a break from a CGM and/or a pump?  Of course.  But for the most part they realized the only way they can move forward is to……well, move forward.
If I was a child of fourteen-or-so in a hospital stay from  a low blood sugar, I'm not so sure how thrilled I would be if my dad posted a picture of me on social medial for the world to see.  If you think that it does not matter to your child, you better think again.  And if you think that they do not see things like that on social media……..you better think about that again as well.
It's a tough balance because; for whatever diabetes charity one is involved, it's important to move people to give and help those causes, and that is great, but also do not be afraid to ask your child what they think on the picture you are about to post or the story you are about to tell.  Ask them.  And listen to their answers.
When I write or I post, I have guidelines from my kids.  Twenty-six+ years into this I still remind myself daily that I do not have this disease.  I do not know what it's like…..not for one second.  I respect their space, their feelings, and how they want the world to see their diabetes.  It's not my disease.
I can speak from/as a parent but that is all I'm allowed to speak about without asking them.  Richard Rubin, one of the leading psyche-social-aspect-gurus of all time taught the meaning of the balance of respecting our kids and helping them understand that their life is not 'just an open book' because we think it should be.
Remember this the next time you are trying to make a point about this world of diabetes.  Know that this word is your child's world 24/7/365……if you think you own it, your children will never learn to.  And the faster they take it on as their own, the better you will all be.  Help them through ALL OF IT but don't assume you have rights without asking them.
I am a diabetes dad.
Please visit my Diabetes Dad FB Page and hit 'like'.