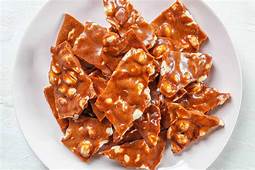 I have always found some of the terminology used in our diabetes world a bit…….odd.  How many of us have been in the company of strangers when our child, who is a good distance away, checks their blood sugar and shouts to us; "I'm high again!"  Funny to watch the strangers hearing this and shaking their heads in a 'tsk-tsk' shame on us and our drug addict kids.
Not a big fan of the Type 1/Type 2 naming club either.  Now I also think that we can waste millions of hours in trying to change it and many have certainly tried.  But I am not so sure I have ever heard of a Type 1/Type 2 Cancer, allergy, MS, cystic fibrosis, flu or anything else for that matter.  Type 1…..type 2…..really?  Nonfunctional Pancreas Diabetes……..or NFP………and Low-functional Pancreas Diabetes LPD….perhaps.  But truthfully Type 1 and Type 2 is surely better than Juvenile and Adult Onset Diabetes……what a mess THAT was…….right?
Another phrase I have always hated, never understood, and also lived with in one of our children is Brittle Diabetes.  Short version/definition is extremely hard to control diabetes.  Brittle sounds like if you drop it, it will break. Also interesting that it is the same name as a hugely high in sugar peanut-candy treat, don't you think? It certainly does not describe what we went through.  Perhaps, 'what-the-heck-is-going-on-we-never-sleep-she-has-no-idea-what-she-is-feeling-and-we-all-feel-out-of-control diabetes might be a better name although tad long I admit.
How about in your life? What diabetes phrases or words have had you scratching your head? Perhaps it keeps you up at night.  Or up in the early morning.  In the dawn….a dawn phenomena, oh wait………
I am a diabetes dad.
Please visit my Diabetes Dad FB Page and hit 'like'.