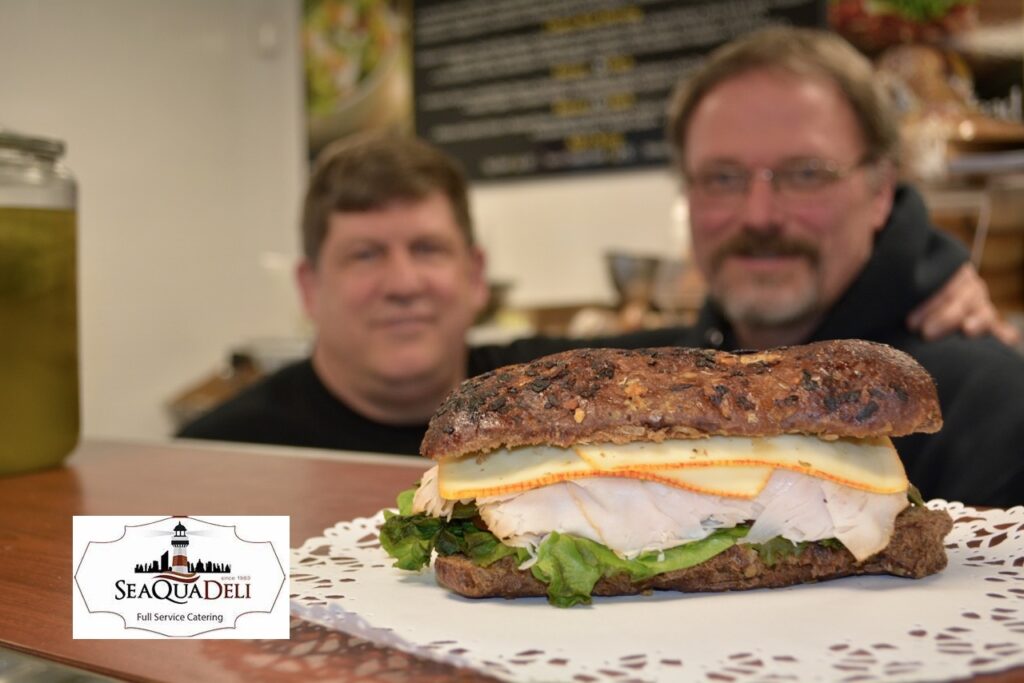 I don't know if hero is a word Mike Otten likes, or is even comfortable to be called. Perhaps in-line with his business at Sequa Deli and Caterers of Patchogue, hero means what it should, a great sandwich and surely Mike's store is one of the best at that.

Perhaps Mike is just a really smart business man. But if you know Mike, you know he has found himself in the middle of messy situations before, all having nothing to do with himself. During those times he's known to rise to the situation-at-hand. Those who know him, know the feeling of hair standing up on the back of your neck as he explains his personal story regarding 911. It was also personal tragedy losing family members on that day, as well. It's a story for a different day. But surely ask him about it some day.

Interesting point about heroes; if you know one, you know they don't think about what they are doing as some great feat of heroism, they just do what's got to be done. They do when no one else will do. They do what they do with all of their heart and soul. They say, "It's my job."

Truth be known, Mike Otten is a guy I love like a brother. Working at my desk, what seems like a million years ago, my phone rang. On the other end of the call was a dad. A dad to a child newly diagnosed with type 1 diabetes. His questions were great questions. His thirst for knowledge was admirable. I hung up the phone thinking, this is a man I will like for a long time. And I surely have. Mike is not a mushy kind of guy. He's direct. He's not afraid to ask hard questions. He's also a guy that when needed, he's the one you want behind you. Because when he's with you, he's with you all the way.

So it's more than just a great businessman who keeps Sequa Deli open during times like these. Probably the first store open at the time when this all started and the first one open each morning. You see, many people stop at his store every day. They rely on that morning stop for coffee, or whatever, to get them going to help others. Mike quickly learned this and did what was needed to be there for them. And as we have learned, it's more than just the first responders and medical teams who are heroes these days. Of late it's also the guy on the corner who gets his store open so all of those people on the front line will have a fresh coffee; and a person in the neighborhood has a place to turn for items needed. Those in the supermarkets, and those who deliver packages, and our mail, and are out there doing what needs to get done in an air that is less than safe.

I'm sure more than just a few cups of coffee have been given away to those who frequent Mike's store. Mike's like that. It's about the problem at hand. It's about people. It's about giving back. If you're on Long Island in the Patchogue area, see what a real hero looks like. He or she may be in scrubs, may be in a police uniform, a first responders uniform, but they could also be in a red supermarket jacket or even a white apron behind a deli counter. Heroes are where they need to be and they are who we need them to be at a time most needed. Mike Otten is such a hero, and it's not new to him at all.
I am a diabetes dad.
Please visit my Diabetes Dad FB Page and hit 'like'.