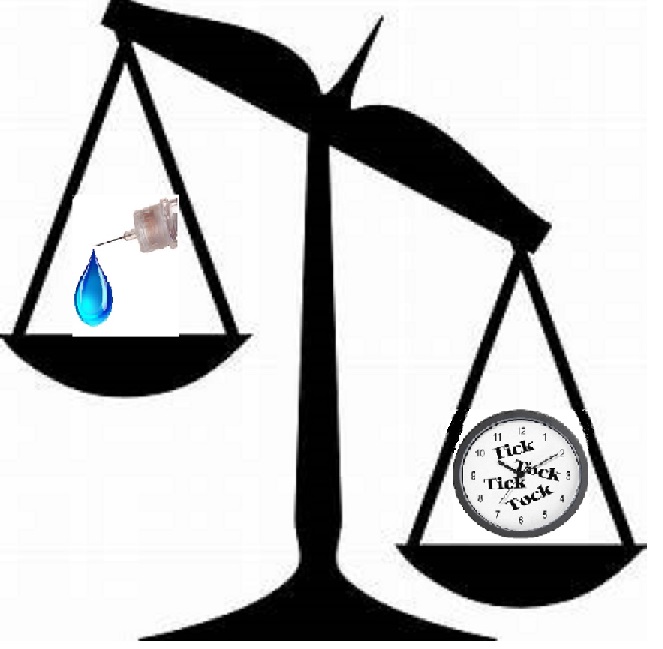 Below is the press release from Hagens Berman Sobol Shapiro LLP.  They are a consumer-rights class-action law firm with 10 offices across the country. They have won quite a few cases in the history of these type cases.The release is below with permission.
I spoke to a representative of the Law Firm tonight who stated that it is hoped that during 'the discovery' stage as this case moves forward, that practices not in the light today, including the PBMs and those practices, will come to light in full transparency.
While Steve Berman (Law Firm Partner) accused the benefit managers of being complicit, he said the lawsuit focused on the drug makers because "they are playing the game, and they are the ones who publish the list price."   (Link is NY times article including the quote) it very well may be that based on what is found in the discovery stage that the PBMS could be added as defendants.
In the 210 page complaint it states:
Plaintiffs seek monetary relief against defendants in an amount to be determined at trial. Plaintiffs also seek punitive damages because defendants acted wantonly in causing plaintiffs' and class members' injuries or with such a conscious indifference to the consequences that malice may be inferred.
Plaintiffs also seek an order enjoining defendants' unfair, unlawful, and/or deceptive practices, attorneys' fees, and any other just and proper relief ……….
Read the release below and after it is a link to the law firm as they are looking for participants in other states to join, as ordered by the court.  Have your story heard.
NEWARK, N.J. – Today, a federal judge's opinion has greenlighted a national class-action lawsuit filed against Sanofi, Novo Nordisk and Eli Lilly for their systematic overpricing of insulin and concealment of a behind-the-scenes arrangement orchestrated to hike insulin prices, according to attorneys at Hagens Berman.
Hon. Brian R. Martinotti, U.S. District Judge for the District of New Jersey granted in part and denied in part the drug companies' motion to dismiss the case. The opinion allows state law claims from plaintiffs – people living with diabetes who Eli Lilly, Sanofi and Novo Nordisk have forced to pay skyrocketing insulin prices – and gave attorneys representing them ability to address concerns regarding individual state representation. To the extent the court requires a patient from each state, attorneys say they can and will add clients to satisfy the court's concerns.
Regarding the plaintiffs' state claims, Judge Martinotti's opinion read, "This Court finds Plaintiffs have adequately alleged fraudulent, unfair, or unconscionable conduct." The court also held that the plaintiffs "adequately pled an ascertainable loss."
The lawsuit states that in recent years, Sanofi, Novo Nordisk and Eli Lilly have raised the sticker or "benchmark" prices on their drugs by more than 150 percent. Some plaintiffs now pay almost $900 dollars per month just to obtain the drugs they need, according to the firm.
Hagens Berman filed the first-of-its-kind lawsuit in 2017, detailing several accounts from patients resorting to extreme measures to survive rising insulin prices, including starving themselves to control their blood sugars, under-dosing their insulin, and taking expired insulin. The complaint also detailed how class members having intentionally allowed themselves to slip into diabetic ketoacidosis – a potentially fatal blood syndrome caused by lack of insulin in the body – so that they can obtain insulin samples from hospital emergency rooms.
Steve Berman, managing partner and co-founder of Hagens Berman, was named co-lead counsel in the case by Judge Martinotti.
"In general we are pleased with the decision because we can now bring consumer protection claims in most states," Berman said. "This ruling also clears the way for us to begin obtaining discovery from the manufacturers and PBMs so we can shine the light on exactly what has driven insulin prices sky high."
"This ruling blows the insulin racket wide open," he added.
The complaint states that this once affordable drug is now out of reach for many patients due to a behind-the-scenes quid pro quo arrangement between drug makers and pharmacy benefit managers (PBMs): "increased benchmark prices are the result of a scheme and enterprise among each defendant and several bulk drug distributors. In this scheme, the defendant drug companies set two different prices for their insulin treatments: a publicly-reported, benchmark price and a lower, real price that they offer to certain bulk drug distributors."
Click this link for this press release and scroll to see what other individuals from what states are sought.
If you have a story—-now is your chance to tell it.
Might it be that we may see this come to an end.  Sadly, as this moves through the courts and appeals, many others will die as they ration their insulin, or outright cannot afford it and cannot obtain it.  But it is a step.
Tick….tick….tick…..the clock is ticking, let's hope they all do what is right sooner rather than later……..and even sadder, why has it come to this?
I'm a DiabetesDad
Please visit my Diabetes Dad FB Page and hit 'like'.