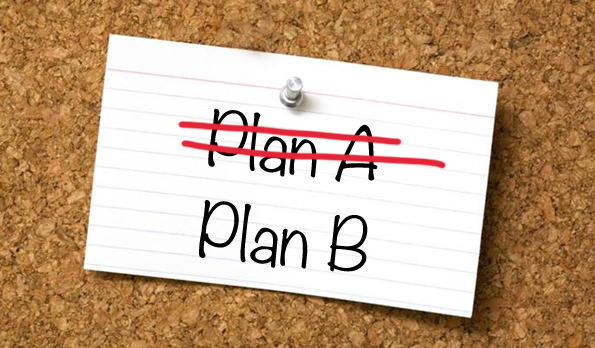 When Kaitlyn was first diagnosed, and the credit for this falls squarely on Jill, our back-up plans for Kaitlyn's diabetes had back-up plans. When it was her glucometer, there was the one she carried, the one in Jill's pocketbook, as well as the one in the car. There were always three different angles to the end game on anything diabetes. Interesting enough, over the years, the approach changed little.

I would strongly suggest that every parent consider the same strategy.

No matter what we have used, no matter how technology has changed, there was always a back-up plan…….for even the back-up plan. What that plan might be is entirely up to you and your family, but if you have a dollar to bet on anything doing with technology, bet on this one fact……it will fail.

Do not wait until it fails to be prepared.

When the technology stops, the ingenuity must, MUST, kick in. What was once a relayed signal from the cloud might become a manual glucose check and a phone call or text. What was a working glucometer, becomes using a spare one just in case. What was an insulin pump dosage, becomes an injection.

There was much online frustration relayed in our community with the recent Dexcom failure to transmit information. People were saying all sorts of things; how others should feel about technology, and what they should not feel, and what right anyone has to have such feelings, or not have. People became angry at others and felt people should mind their own business and not tell others 'how they should feel'.

In my opinion it should come down to one thing, and as I stated, credit my wife; when it comes to anything diabetes, your back-up plan needs a back-up plan. Whatever that is or might be, I leave to you and your family. But if you do not have a back-up plan to your back-up plan; you will one day experience the panic of 'not knowing what to do'.

And that's not a good place to be. Plan now for the next time because I most assuredly guarantee…….there will be a next time.
I am a diabetes dad.
Please visit my Diabetes Dad FB Page and hit 'like'.