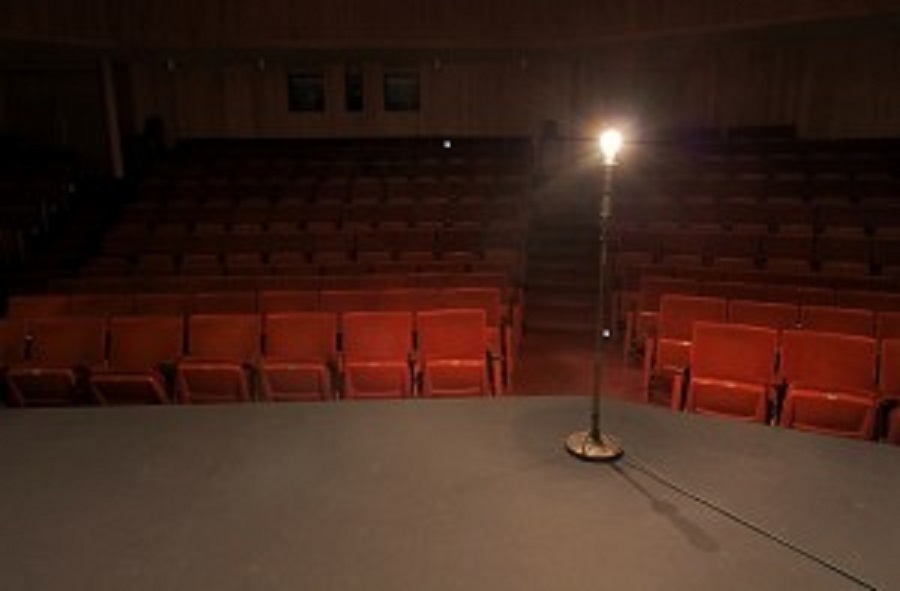 It's called a Ghost Light or a Stage Manger's Light. Traditionally, the first one to arrive at the theatre is the Stage Manager. The fully dark theatre has this one light on, it is a safety mechanism so the arriving stage manager is not walking around in a fully dark theatre.
In the pitch black theatre, it is a light to show the way.
Seems now more than ever, we need a light to show us away. In the millions and millions of items written in the last 8 weeks, every time I sat down to write, I kept asking the same question; "What could I possible add that has not been said, forecast, and/or written. I felt I couldn't. So I didn't.
Turns out that I miss you all more than I could imagine anyone missing me. Finding something to read is not so difficult these days. Do you find yourself asking the same question I do, "Is anyone out there?" The answer is, yes, of course but being inside and living your life with your family only, inside; makes you wonder what the world is doing out there.
But truth be known, the 'out there' is the same as where we each are……living in a silo'd life. For how long?
But the world has changed. When you see a friend or loved one you have not seen in a while and you are with grasp, you hem….you haw…..and finally you give a littlle wave and a smile. "Hi."
"Hi".
It's painful, isn't it? We are all together in this loneliness? We try to connect. We try to communicate. But connect and communicate, we have learned lately, are two completely different animals.
As a group, the world is learning a lesson about how important teachers are.
As a group, the world is learning how important being with each other is.
As a group, the world is learning how important people are. Not just first responders and nurses, but the the one stocking the shelves in the supermarket are important as well.
The ones we would just normally walk by, we now take notice. "Thank goodness that person is working today", has come to mean so much more for so many lately.
To me, I can hardly wait until we get back to normal. Will we get back to normal? Could it be that the Ghost Light is also a metaphor for what it really represents. To see our way in the darkness, to not fall and get hurt, we need that light…….and in truth…..it is each other.
I am a diabetes dad.
Please visit my Diabetes Dad FB Page and hit 'like'.