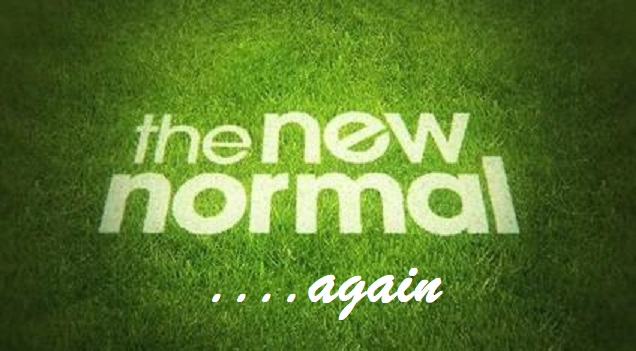 Wow. Talk about a world changing and lives interrupted. There are a million ways you can find out about the Corona-Virus as it relates to diabetes. Punch those two words into any search engine and you will find all the information you want……and even a good deal that you probably don't want.

New normal? I have heard that word more times this week than ever before but those of us who have a loved one with diabetes, well we know what the phrase 'new normal' means, don't we? We have had our lives turned completely upside down before, heaven't we? Been there, done that.

I have felt a little guilty at not feeling like my life has been so disrupted. Funny thing about having your life disrupted, after a while, disruption becomes our new normal. Different disruptions at different levels for sure, but with these disruptions we have had added to our lives came the word; 'adjust'. We have had our share of doing that too, haven't we?

In this ever-changing world, daily it seems, I think of the many out there who I know. Even though I don't always hear from all of you, I know you are out there. And I'm concerned. Please make sure you are taking care of……..you.

Frightening times for us, I know. I have had loved ones stricken by this virus, and others who must go do their jobs on the front line for the reason, as one of them told me, "We signed up for this………no matter what."

And they go.

No matter what. Imagine throwing caution to the wind as the rest of the world knows it to care for, protect, and watch over a world that you do not know. But a world that calls upon you, 'no matter what'.

And in our homes we sit, staring at walls, binge watching, playing games, and finally cleaning that drawer that has called your name for years. Please get out and walk. Sit in the yard. This is all just beginning. Most are probably just finishing 'week one' with this 'new normal'.

You and I, well we have had an unfair advantage because our worlds have changed on a dime before, haven't they? Changed when our child was diagnosed. Changed when 9/11 occurred. And here we are again. And again, a new normal.

What I wouldn't give to just have normal back……how about you?
I am a diabetes dad.
Please visit my Diabetes Dad FB Page and hit 'like'.