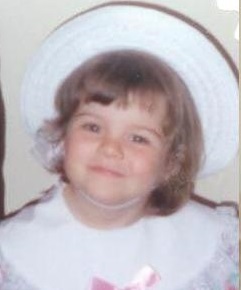 Dear Diabetes Awareness Month,

Sorry I have not paid you so much attention this year. I mean I certainly continued the advocacy I find so important. People need to be made aware of your signs so they can get proper care before it is too late.

I am also not letting you off the on letting insulin prices go just as high as they want; we'll keep fighting that too.

But I am spending my time enjoying the things you cannot keep from my kids. I visited Minnesota this month and shared with my son his new digs at the corporate offices of Best Buy. You know, the place he could not get to because he was too young or his diabetes might get in the way. Yeah; that didn't happen and now as he approaches his second year, we continue to be so proud how he and his fiance are doing out there, so sorry I was not dwelling on just the diabetes that week.

Oh, and also sorry that I could not spend more time with you in the middle of the month as I had to visit Kaitlyn; you remember her don't you? You know the one diagnosed at age two, the one where one medical professional told me I should be lucky enough to hope for just getting through college. Never knew if they meant that diabetes would be so hard she would be unable to balance it with her studies or that she would be alive at this point……….well she graduated college. Graduated nursing school too. Next month she graduates as an FNP—or Family Nurse Practitioner. Take that!

Always surprised they named a month after you. It should be about those who, time-and-time-again, prove that diabetes will not stop them. It should be about those who have accomplished wonderful things despite having you in their lives.

They excel, they find great jobs, they get married, they have kids, they succeed—they do everything that you thought you would stop them from doing. So perhaps we should call November Hero Awareness Month, because quite frankly, you do not deserve to have a month named after you. But our kids do. And the kids we lost do also. They lived as heroes for as long as they could until they could not do it any longer……and you took them.

That's what happens in a war. And this is a war. And all of us will do battle every day.
Some day, you will lose and we will win. Because you deserve nothing form us and nothing is what we are ready to give to you……..least of all to even have a month named for you. Better we stress the "Awareness" in Diabetes Awareness Month……and give you credit for nothing.

I am a diabetes dad.
Please visit my Diabetes Dad FB Page and hit 'like'.