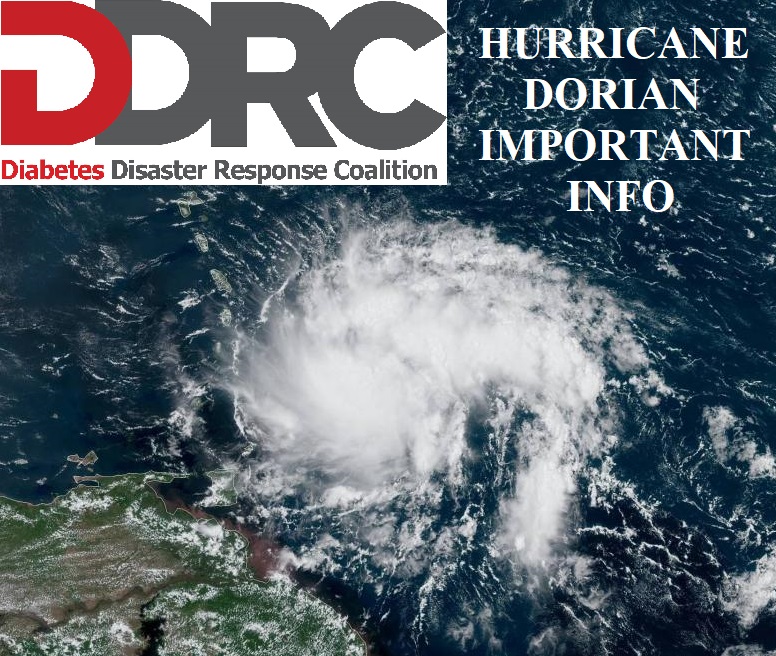 THE DDRC IS ACTIVATED—BELOW IS IMPORTANT INFORMATION REGARDING
DIABETES CARE  PREPERATION BEFORE AND ACTION DURING THE INCOMING
HURRICANE DORIAN STORM
PREPARATION 
Resource Link: https://www.diabetesdisasterresponse.org/
Hurricane #Dorian – be prepared and stock up on extra diabetes supplies. You may be eligible for an emergency supply of insulin and prescriptions. Call your pharmacy now for details. Find more information here.
Twitter:
Hurricane #Dorian – are you prepared with your diabetes medication and supplies? Download our Patient Preparedness Plan for guidelines on how to prepare for an emergency.
PRESCRIPTIONS
DONATE SUPPLIES

DURING STORM
I am a diabetes dad.
Please visit my Diabetes Dad FB Page and hit 'like'.